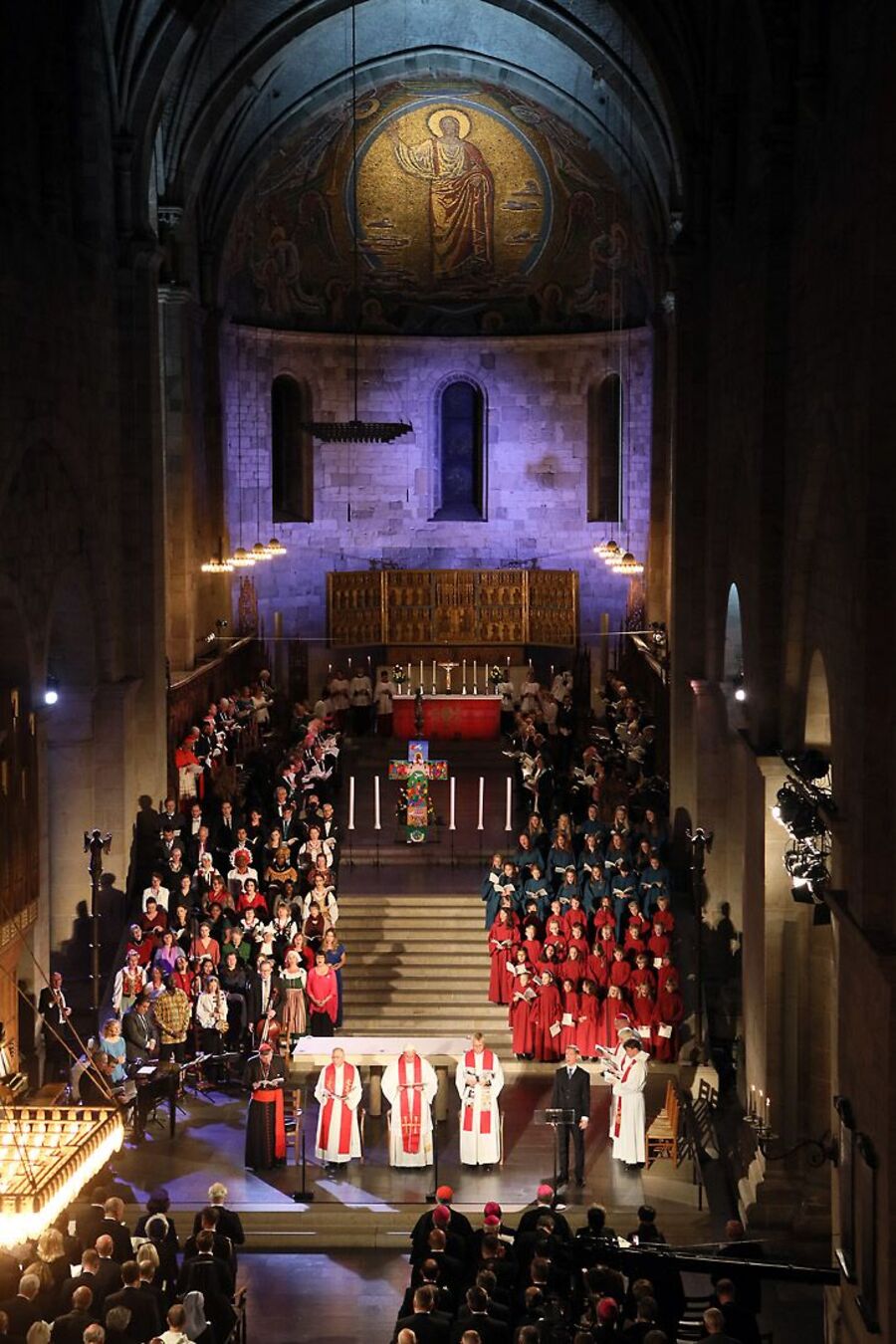 The first Joint Catholic-Lutheran commemoration of the Reformation was held on the Reformation Day, October 31, in evangelical cathedral in Lund and Malmö, Sweden. The theme of the joint commemoration was "From Conflict to Communion – Together in Hope". The General Bishop Miloš Klátik, the Evangelical Church of the Augsburg Confession in Slovakia, as a member of the LWF Meeting of Officers took part at the Commemoration.
At the Commemoration were gathered more than 450 ecumenical guests. The Common Prayer started in Lund Cathedral. The Ecumenical Service was broadcasted live in television for the viewers all over the world. After Prayer guests were moved to the city Malmö, where in Malmö Arena were gathered other 10 000 visitors.
On the Common Prayer had been leading representatives of the Lutheran World Federation - LWF President Bishop Dr. Munib A. Younan and General Secretary Martin Junge and Pope Francis. They thanked to God for the mutual dialogue and expressed repentance over a conflict and division in past and a commitment to joint witness. During the church service a Joint Statement was signed which embraces communion as the common future of Lutherans and Catholics.

The General Secretary of LWF Dr. Martin Luther and also Pope Francis preached on the Gospel from John 15:1-5 "Jesus – the True Vine". They spoke and prayed for unity in faith, about possibilities of common witness of faith in broken world, which needs a message about Gospel of Jesus Christ not only by words but also in action. The five Imperatives commit Lutherans and Catholics to strengthen what is held in common, to transformation by the encounter with the other and by the mutual witness of faith, to seeking visible unity through concrete steps, to rediscovering the power of the gospel of Jesus Christ for our time and to joint witness in proclamation and service to the world.