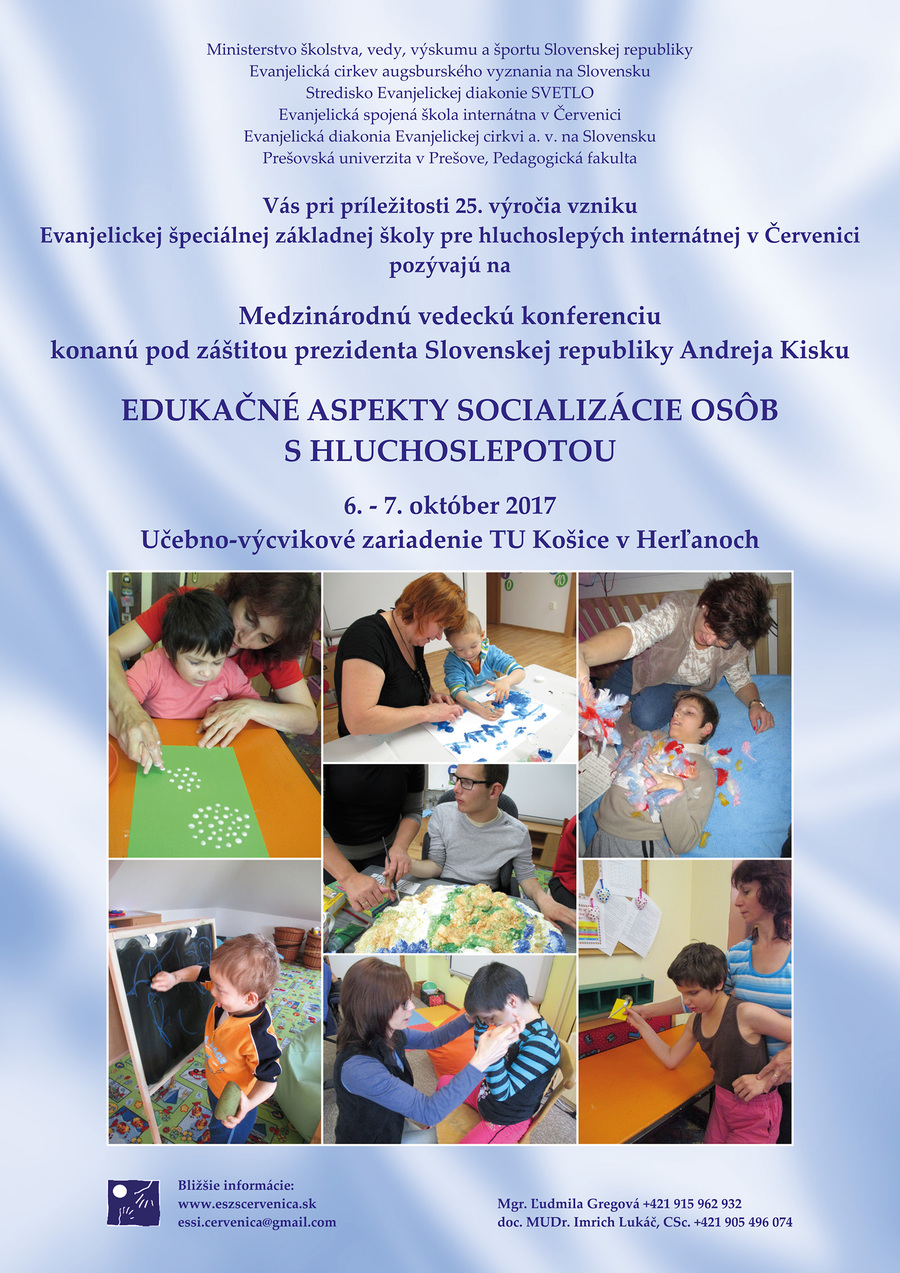 Dear Brothers and Sisters, we invite you to take part at the International Scientific Conference "EDUCATIONAL ASPECTS OF SOCIALIZATION OF PEOPLE WITH DEAFBLINDNESS", which will be held in Training facility of the Technical University in Kosice, located in Herlany between 6 to 7 October 2017.
The International Scientific Conference held on the occasion of the 25th Anniversary of Establishment of Evangelical united boarding school in Cervenica under the patronage of the President of the Slovak Republic Andrej Kiska.
The Conference is organized by the Ministry of Education, Science, Research and Sports of the Slovak Republic; the Evangelical Church of the Augsburg Confession (ECAC) in Slovakia; Centre of Evangelical Diacony – Light; the Evangelical united boarding school in Cervenica; the Evangelical Diacony of the Evangelical Church A. C. in Slovakia; Presov University in Presov – Faculty of Education.

Please find attached the invitation and application form for more information.

You can register until the 25th September. Please send your application form on the e-mail address: essi.cervenica(at)gmail.com, or by post to: Evanjelická spojená škola internátna, Červenica 114, 082 07 Tuhrina.